Your First Visit to Our Edmonton Practice
Welcome To Avenue Chiropractic Clinic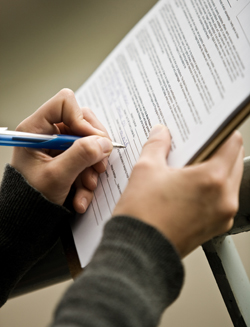 On your first visit to our North Edmonton office, we ask that you come 30 minutes early to fill out important paperwork. We will use this information and systems review to help us understand your current and past health status and issues. Once filled out, you will be asked to gown for your first visit.
Your initial examination includes a complete neurological assessment, orthopedic assessment, possible x-rays if needed and a chiropractic bio-mechanical assessment.
Following this assessment, it may be necessary for us to interpret your x-rays and clinical tests and you will either receive your first treatment immediately following the examination or if needed, treatment may occur later that same day. The doctors have their personal preferences in regards to time frame and assessment.
After the initial review of your findings we will alert you of a treatment plan in order to return you to a healthy status and recommendations for followup which may include home exercises as well. On your initial visit the integrity of neck blood vessels is always assessed to ensure safety including auscultation.
Service Fees
All Alberta Seniors get $25 per visit coverage for up to 8 visits per year from Alberta Blue Cross.  Please let our reception know if you are age 65 or older. 
For full details of our doctor's individual fee schedules, please call our office and speak with either Stephanie or Zuleyma. Please note that Zuleyma is fluent in Spanish as well.
Dr. Bortolotto has a seniors rate for his new patients.