Your Second Chiropractic Visit
Continuing Chiropractic Care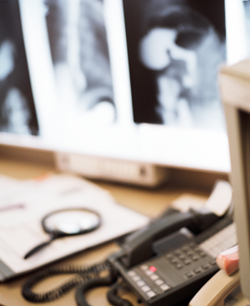 On your second visit, we will follow-up on your response to your first visit and further develop your chiropractic plan of care. Often exercises will be developed in this visit or next few visits at our North Edmonton chiropractic practice.
We continue to monitor our assessment findings each visit and bio mechanical findings including static and motion palpation of spinal vertebrae and functional movement patterns that are critical for normal healthy spinal functioning.
Regular Chiropractic Visits
A typical followup office visit always includes a reassessment of both spinal/pelvic alignment and mobility.
We correlate the current assessment to our original findings each visit and monitor your progress. We use the various spinal and extremity adjustment techniques in conjunction with corrective exercises.
Call Avenue Chiropractic Clinic today to begin care!