About Avenue Chiropractic Clinic
Quality Chiropractic Care in North Edmonton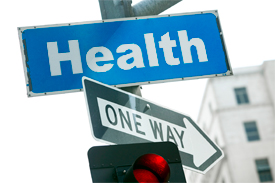 Avenue Chiropractic Clinic was established in 1985 by Dr. Bortolotto and Dr. Klesko. The practices that were brought together were two of Edmonton's longest standing practices over 55 years. We chose this location in north – central Edmonton because it can serve most regions of Edmonton due to excellent bus and LRT routes that are present.
We've been able to keep our clinic fees very competitive because commercial costs are reasonable. We have no stairs to climb, no elevators needed, just parking out front and back if needed.
Our Chiropractic Philosophy
Our chiropractic clinic practices on both concepts of pain management and heath maintenance principles. Most patients seek chiropractic care for either neck or low back pain, but soon realize that we offer more than a band-aid approach to health.
We can offer health guidance not only in improving the function of your neuro-musculoskeletal system, but also are both Certified Strength and Conditioning Specialists and have also studied healthy nutritional concepts as well. Dr. Bortolotto is also a specialist in rehabilitation and a Fellow of the Canadian College of Physical and Occupational Rehabilitation Specialists ( FCCPOR(C) ). He also has is nearing completion of the Diplomate program in neurology in the United States.
If I had a magic wand in terms of healthcare in Alberta, I'd first make it more accessible for all Albertans, regardless of income bracket. I would also have all chiropractors involved in Alberta's Primary Health Networks to ensure quick and timely referral for all health services. Finally, I'd like all Albertans to seek the advice of a chiropractor before going towards the drug treatment that so many seem to follow blindly.
Contact Us to get started today!
---
About Avenue Chiropractic Clinic | (780) 477-5918